AFFINITY CONFECTIONS
AFFINITY is a contemporary confectionery company that creates seasonal confections featuring unique flavor combinations, using premium natural ingredients.
Our brand focuses on the concept that "less is more" by emphasizing creating modest portioned confections. With well portioned serving sizes, we encourage you to indulge and satisfy your sweet cravings without overindulging.
Our yearly menu features 2 premium collections. Our base collection features confections made with premium fresh ingredients that are readily available year round. Our quarter collection changes every 3 months to reflect the current season. Each quarter collection features confections made with premium fresh ingredients that are produced and consumed in their peak season, think strawberries in the spring or apples in autumn. In addition to our confections, we create all of our own sauces,fillings and coulis in house using premium fresh ingredients without artificial flavors or colors.
When it comes to catering your upcoming events , we will assist you with creating your desired dessert menu and we are happy to tailor our menu to handle all of your event needs. We accommodate events of all types from social, corporate, receptions, and weddings, no event is too large or too small for us .
Our goal is to continuously create a quality palette experiences for our customers with exceptional confections.
contact
(267) 297.4683
Indulge@affinityconfections.com
pRODUCTION FACILITY
310 S 48th Street Philadelphia, PA 19143
Hours
Mon- Sat 9 am–6 pm
Sun 10 am–4 pm
FOLLOW US!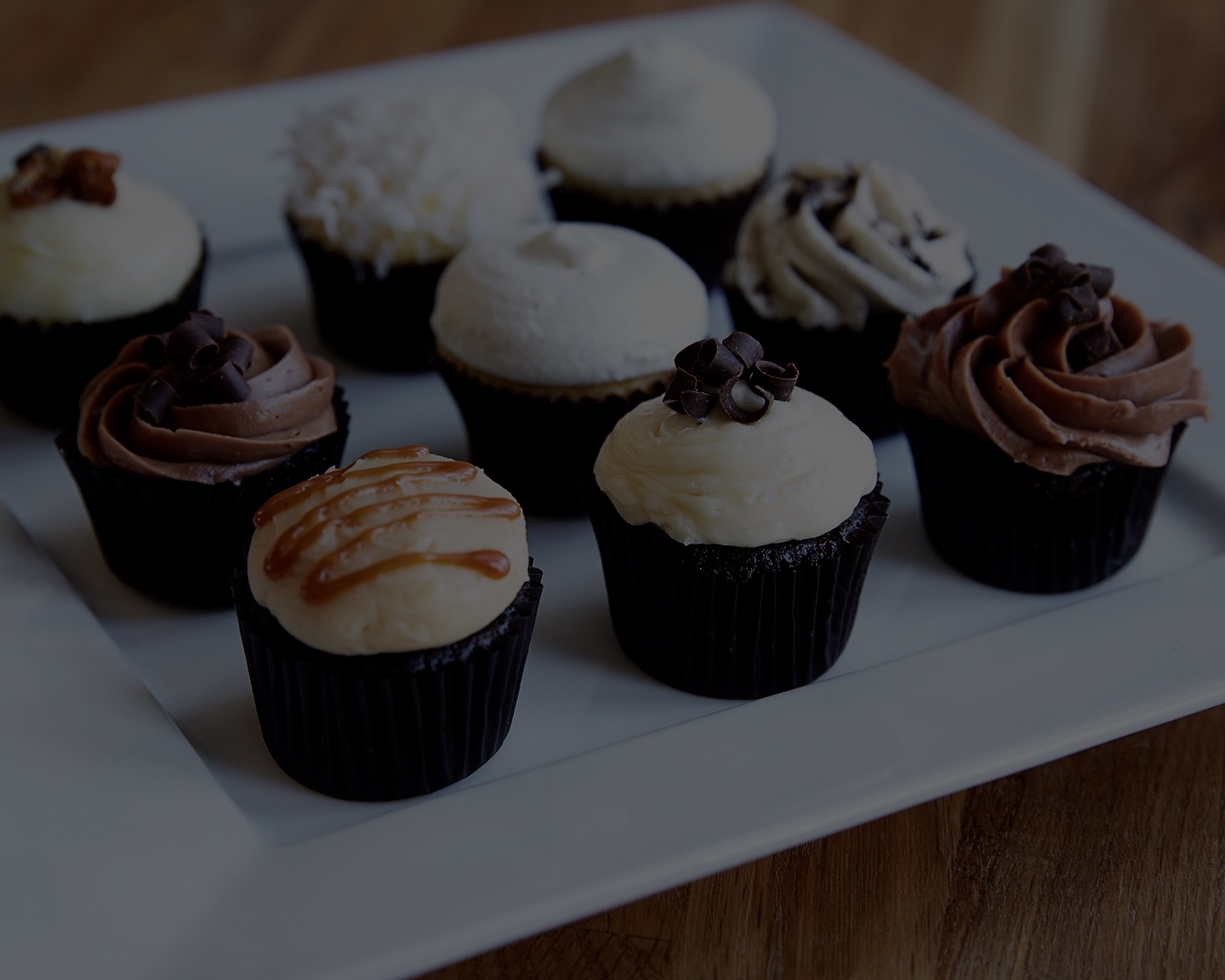 OUR YEARLY MENU FEATURES 2 PREMIUM COLLECTIONS. OUR BASE COLLECTION FEATURES CONFECTIONS MADE WITH INGREDIENTS THAT ARE READILY AVAILABLE YEAR ROUND & OUR QUARTERLY COLLECTION WHICH CHANGES EVERY 3 MONTHS FEATURES CONFECTIONS MADE WITH INGREDIENTS AVAILABLE DURING THEIR PEAK SEASON .
ALL OF OUR CONFECTIONS ARE HANDCRAFTED WITH FRESH INGREDIENTS. WE PRIDE OURSELVES IN CREATING PREMIUM QUALITY CONFECTIONS FOR YOUR INDULGENCE.
AFFINITY CONFECTIONS BARS
Portioned to Indulge individually or cut in half to share. $24-$36 Per Dozen.
Fresh Fruit bar
Vanilla Shortbread Crust, filled with a seasonal house made fruit compote finished with crumb topping
Lemon Bar
Poppy seed shortbread crust filled with house made lemon curd filling.
Classic Brownie
Moist & soft decadent chocolate brownie with a slight crunch on top. Optional Toppings: chili & cinnamon infused cocoa or confectioners sugar
Chocolate Chip Bar
Brown sugar & molasses bar filled with chocolate chips, toasted pecans & walnuts
New! Vegan Brownie
Decadent dairy and egg free dark chocolate brownie.
Iced Brownie
Decadent Chocolate brownie topped vanilla buttercream & semi-sweet chocolate ganache
AFFINITY CONFECTIONS TARTS
2"(serves 1) $34 Per Dozen, 5"(serves 2) $60 Per Dozen, 10" (serves 6-8) $38 Per Tart
Chocolate Chess Tart
Vanilla Shortbread Crust, Chocolate filling, topped w/ chocolate ganache & white chocolate drizzle
Espresso Tart
Vanilla Shortbread Crust, Chocolate filling, topped w/espresso ganache, coffee caramel, finished w/ an espresso bean
Cranberry Tart
shortbread crust, cranberries, chocolate chips , cashews, almonds, with chocolate filling topped with ganache
Lemon Tart
Poppy seed shortbread crust filled with our house made lemon curd.
Fresh Fruit Tart
Vanilla shortbread crust filled with pastry cream or buttercream topped with fresh seasonal fruit.
AFFINITY CONFECTIONS SHORTBREAD
Indulge in 2-3 shortbread cookies per serving. There are Approx 16 cookies per pound. Each pound serves 5 to 8 people $22 Per lb
Poppy Seed
Poppy seed shortbread topped with freshly grated lemon zest glaze
Vanilla Bean
Vanilla shortbread infused with Madagascar vanilla bean
Almond
Vanilla shortbread infused with toasted almonds
Cinnamon
Vanilla shortbread topped with freshly ground cinnamon sugar
Chocolate
Chocolate shortbread infused with cinnamon& vanilla
Pistachio Shortbread
Lemon shortbread infused with pistachios.
Tea Cookies
Pecan shortbread covered with confectioners sugar
AFFINITY CONFECTIONS CUPCAKES
Perfectly portioned to satisfy your sweet craving in one or two bites . $30 Per Dozen.
Noir
Chocolate Cupcake W/ Cream Frosting infused with chocolate wafers
Vintage Vanilla
Vanilla Cupcake W/ Vanilla Bean Frosting
Bordeaux
Chocolate Cupcake W/Mocha mousse topped with chocolate shavings
Bourbon Caramel
Chocolate Cupcake W/ Bourbon Caramel Buttercream Topped W/semisweet chocolate curls
Lemon Coconut
Vanilla Cupcake W/ Lemon Frosting Topped W/ Sweet Shredded Coconut flakes
Macchiato
Chocolate Cupcake W/ Vanilla Bean buttercream filled with coffee ganache topped with a cocoa dusted espresso bean.
AFFINITY CONFECTIONS MUFFINS & SCONES
One of the latest additions to our menu. Portioned to satisfy your morning appetite, our muffins & scones are a great way to get the day started! Muffins $12/Dozen. Scones $13.5/Dozen
Strawberry Chocolate Chip muffin
(Inspired by fresh summer strawberries.)
Quinoa Raisin Muffin
Classic quick bread muffin infused with Black quinoa & raisins.
Lemon ginger scone
Ginger infused scone topped with a freshly grated lemon glaze.
Cherry Pecan Parmesan Scone
Whole Wheat scone infused with cherries, toasted pecans topped with Parmesan shavings.
Affinity Confections Order Request Form
For all order inquiries, please submit the The request form . As all confections are made to order, Please allow 48-72 hrs for the completion of your order. we are here to answer any questions you may have about your order with Affinity Confections. Pleasecontact us at 267.297.4683 Mon-Sat from 9am – 6pm.
Catering: Indulge in Affinity Confections season collection for your next social engagement or meeting. Contact us for more information about catering your next event.
tastings: our tasting menu includes a variety of confections from our menu and features our seasonally inspired collection. tasting are a great way experience new flavor combinations and indulge in familiar flavors. contact us to learn more about affinity tastings.
Delivery: Affinity Confections makes residential and commercial deliveries throughout the city of Philadelphia whether its 1 dozen just for you or 10 dozen for your event we'll deliver it to you! (Minimum Order $30) .